I'm so excited about the upcoming Bookstore Romance Day on August 17th. I'll be featured alongside some other authors at two different bookstores on that day.
From 11 a.m. to 1 p.m., I'll be in Richmond, VA at the Fountain Bookstore. Expect lots of fun, prizes and giveaways.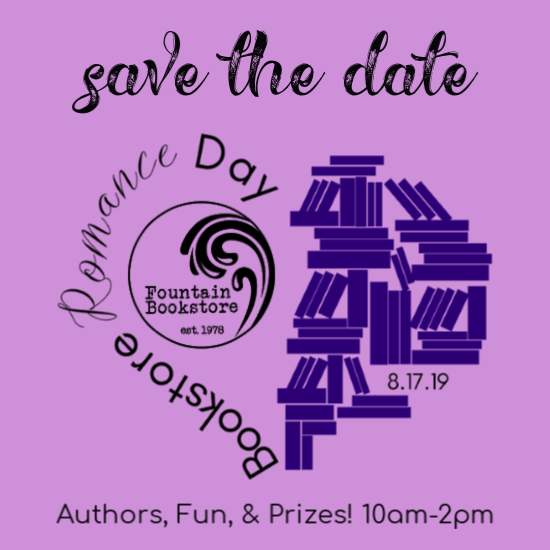 Fountain Bookstore
1312 East Cary St. Richmond, VA 23219
From 4 p.m. to 6 p.m., you can find me at One More Page Books in Arlington, VA. There will be a scavenger hunt, sips and swoons and a chance to taste wines and cocktails.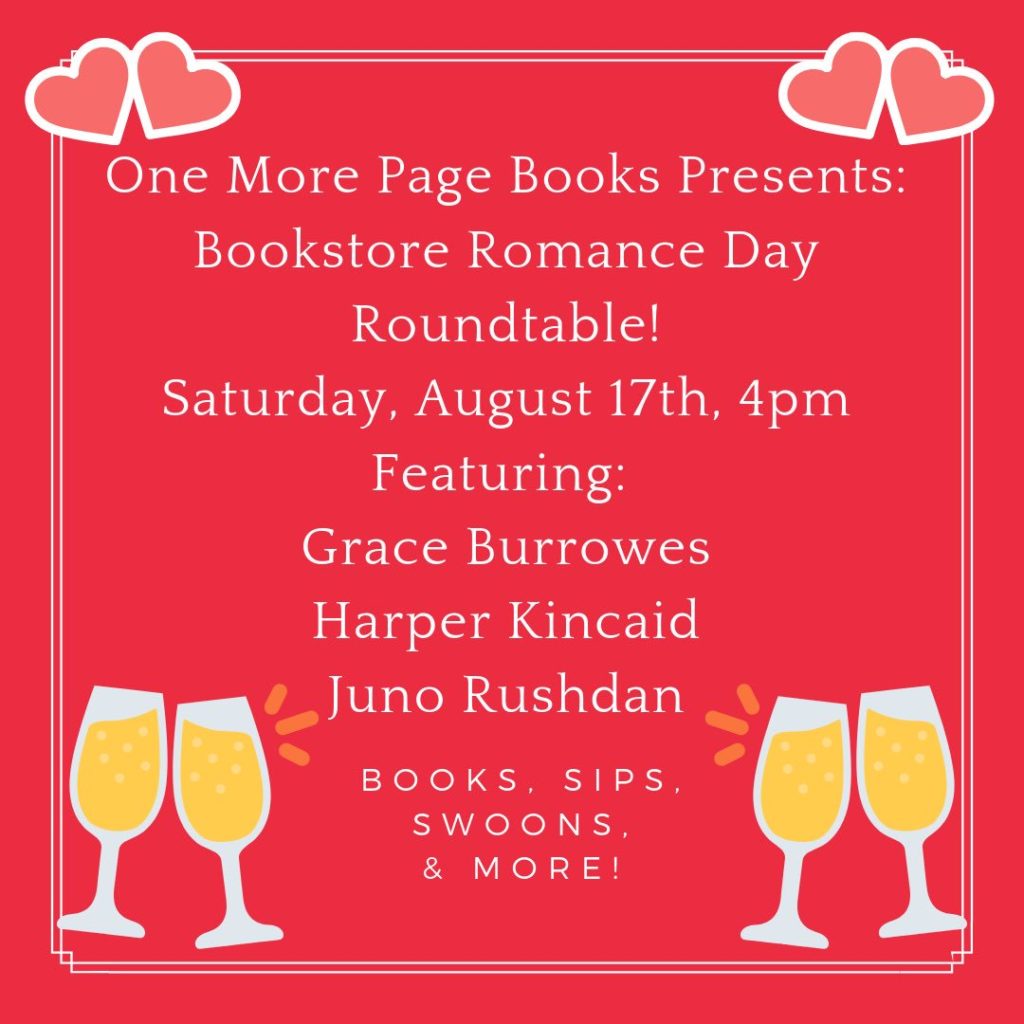 One More Page Books
2200 N Westmoreland Street, Arlington VA 22213
You'll be able to buy a signed/personalized copy of EVERY LAST BREATH and NOTHING TO FEAR (early before it hits shelves anywhere else) and hugs are free.
I hope to see you there!