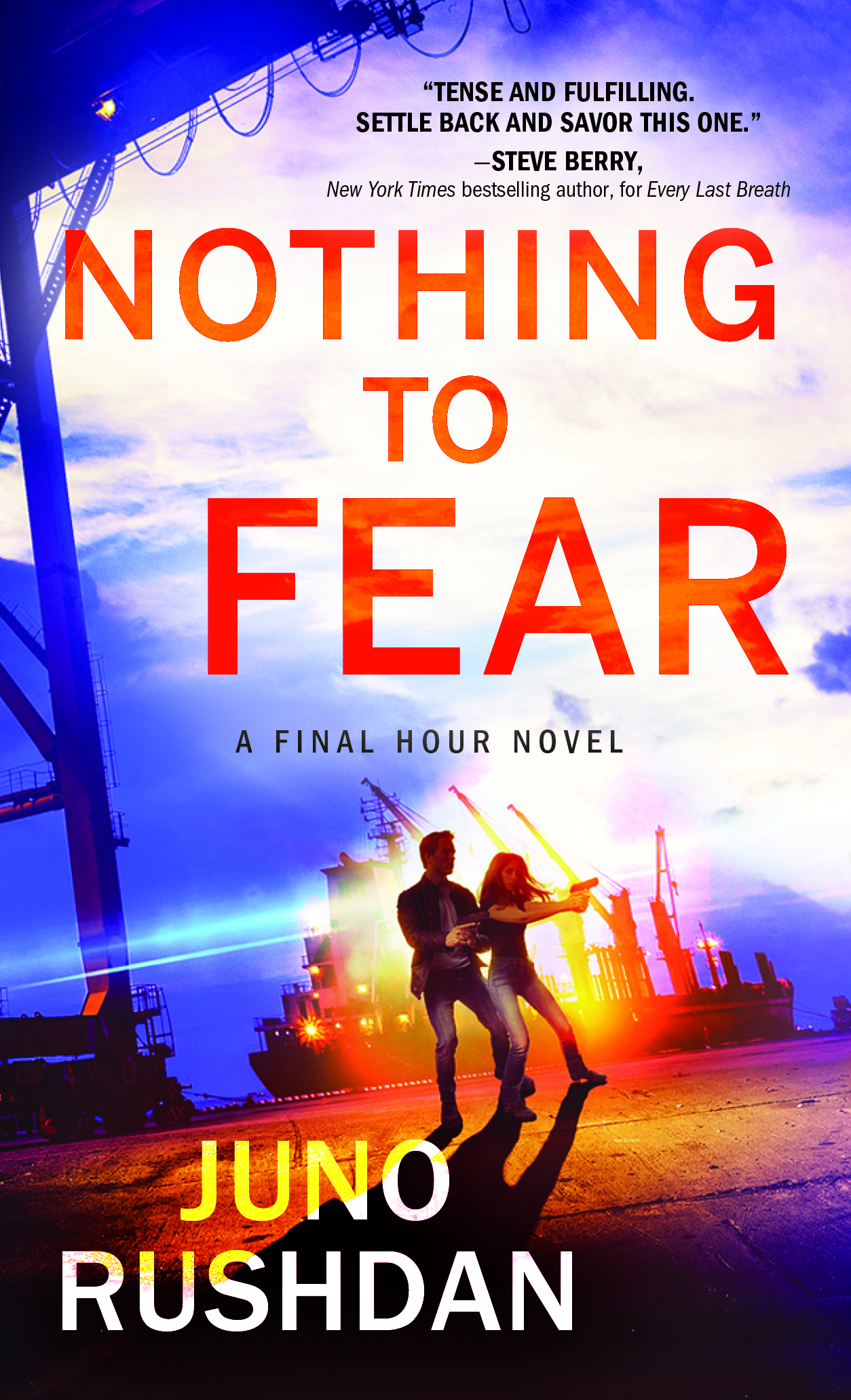 Final Hour #2
August 27, 2019
Sourcebooks (Casablanca)
Available in: Paperback, e-Book
Nothing to Fear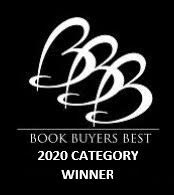 Lives are on the line
National security is at risk
The clock is ticking
Fearsome Gray Box operative Gideon Stone is devoted to his work and his team. He's never given reason to doubt his loyalty…until he's tasked with investigating Willow Harper, a beguiling cryptologist suspected of selling deadly bio-agents on the black market.
He knows she's innocent. He knows she's being framed. And he knows that without him, Willow will be dead before sunrise.
Thrust into the crossfire of an insidious international conspiracy, Gideon will do anything to keep Willow safe…even if that means waging war against his own. With time running out, an unlikely bond pushes limits—and forges loyalties. Every move they make counts. And the real traitor is always watching…
Reviews for Nothing to Fear
"A well-written heroine elevates this above similar black-ops romantic thrillers. Plenty of spycraft and action to satisfy suspense fans!" -Publishers Weekly
Excerpt
CHAPTER 1
Gray Box Headquarters, Northern Virginia
Saturday, June 29, 9:58 p.m. EDT
Code name: Cobalt
The man locked in the interrogation room had to die tonight, or he'd ruin everything.
Most sins whispered in the darkness, but murder was a bullhorn echo in broad daylight. Under different circumstances, eliminating an assassin—a terrorist—would be hailed as just. But the avalanche of lies Cobalt had been telling—wearing two faces for so long neither were real, the depth of betrayal, committing treason—could never be forgiven. Not that there had been a choice.
Dread burned in Cobalt's chest, but determination overrode it. Killing Aleksander Novak wasn't about money, ideology, or ego. This boiled down to something far more basic: survival.
Cobalt entered the mark's personal identification number into the keypad on the server room door. The analyst was so trusting and never hid her PIN when she used it. If the entry log was checked later, and it would be, this breadcrumb would lead down a carefully planted trail.
Inside, Cobalt found the correct button on the control panel and shut off power in the currently unmanned observation room. The camera in Novak's adjacent holding room was still on, but the surveillance feed was now dead. Nothing would be recorded.
How long would the window of opportunity last? Minutes?
There was zero margin for error. Novak had to be silenced permanently. The Gray Box could never learn the truth about Daedalus. Or me.
Cobalt walked at a brisk but steady pace toward the opposite end of the sprawling subterranean facility. Heart at a cold gallop, Cobalt risked a furtive over-the-shoulder glance.
Fear was a constant stalker, a cruel companion.
Rounding the corner to the main corridor, Cobalt braced for anything. Be empty.
No one loitered in the hall making small talk. Everyone was exhausted from the grueling mission, writing after-action reports, storing gear, eager to go home.
Cobalt slipped into the break room and released a heavy breath, fingers tingling from adrenaline. Don't stop moving. Not a second to spare.
After pouring a cup of coffee, Cobalt dumped the poison in and stirred. The mushroom-colored granules dissolved and would only leave a mild aftertaste that'd be dismissed as a poor brew. Cobalt grabbed a box of doughnuts, hustled to the interrogation room, and opened the door.
Novak looked up, premature relief gleaming in his bloodshot eyes at the coffee and food he'd requested. Face bruised, chain restraints rattling, he had the nerve to flash a gloating smile.
Ignorant psychopath. Novak thought he was going to receive a get-out-of-jail-free card in the morning. Instead, he was getting an express ticket straight to hell. Cobalt set the items down, snuck a quick look into the hall—all clear—and chanced waiting outside.
Running into trouble here would mean game over. Thirty seconds for the poison to work, but it only took one sloppy second to get caught. Cobalt hid the rubber-band tension stretching every muscle taut, trying not to snap. Desperation set in and thickened. It was impossible to walk this tightrope forever, but right now, containing this disaster was all that mattered.
Cobalt put on latex gloves, withdrew a hotel keycard—swiped from Novak's confiscated belongings before it was inventoried—snapped it in half, and ducked back into the room.
Now the messy part. Cobalt ignored Novak's vacant stare and sawed the jagged edge of plastic across his wrists, his skin still warm. Deep vertical cuts along the radial arteries for a speedy bleed out. Blood flowed across the table, dripping on the tile floor into a pool.
The stage was set for what at first glance would appear to be a suicide. Outright murder would trigger an immediate lockdown of the facility and everyone would be detained.
Heart racing, mind clear, insides numb, Cobalt took the doughnuts and coffee for disposal.
Bruce Sanborn, director of the Gray Box, was a shrewd, careful man. The director would order an autopsy and begin counterintelligence polygraphs as soon as possible.
Both would take days, time Cobalt needed to set the fail-safe in motion. Shocking how easy it was to form a plan on the fly after hearing about Novak's pending deal.
Then again, this wasn't the first time Cobalt had plotted and killed to survive. And before this was finished, it wouldn't be the last.
CHAPTER 2
Gray Box Headquarters, Northern Virginia
Thursday, July 4, 5:25 p.m. EDT
Everyone has been polygraphed," Gideon Stone said, flipping a switch to tint the conference room's glass walls opaque, "and put under surveillance."
"We still have nothing." Strain leaked into Maddox Kinkade's voice. Their team was undermanned and overwhelmed, stretched to the breaking point. "We won't win playing this long game."
Maddox was right. This approach was only working to the advantage of their mole.
Gideon sat at the touch screen table and brought up the final autopsy report, swiping through the digital pages. Conclusive results indicated homicide. A fast-acting poison that mimicked natural causes had killed Aleksander Novak, one so rare it was missed on the first toxicology panel.
Someone in his unit, someone they trusted with their lives, had murdered the one person capable of helping them discover the identity of the traitor—right under their noses here in the ultrasecure facility.
The obscene moxie that must've taken made Gideon's blood simmer.
"We need to get up close and personal with each suspect." Maddox looked around the table. "Run this to ground as quickly as possible."
Only the six people sitting in that room had solid alibis for the estimated time of death and could be relied on without question. They were a close-knit crew and had been through the thick of it together.
"Let's deal with Dad first," Maddox said.
Slim odds that Bruce Sanborn, director of the Gray Box, was guilty of treason and murdering a suspect in custody. Dad, as they called him behind his back, cared too deeply about his people to endanger them. Still, they had to do their due diligence and investigate everyone who had access and opportunity, including the boss.
"Dad keeps secrets locked up tighter than gold in the Federal Reserve Bank," Gideon said. "And he's the best at tradecraft."
"Who has balls big enough to take him?" Maddox asked.
"I think it's safe to say I have the biggest pair." Castle Kinkade, Maddox's brother, dragged a hand across his bald brown head. Nobody laughed. He'd proven his mettle often enough in the field, putting his ex-Navy SEAL experience to use. "But to make it fair, whoever is left last without a target should get the headache of taking Sanborn."
Across the table, Alistair Allen clucked his tongue. "Nice try, Elephant Balls." His posh James Bond accent clashed with his hipster haircut and grunge attire. "As Sanborn's protégé, you're the best choice to get close enough without triggering his Spidey senses."
Steel-toe boots clubbed a vacant chair as John Reece threw his feet up into it. "I'm all for fair, but that's a valid point. I think you're stuck with the short end of the stick."
Castle folded his thick arms over his linebacker chest. "All right, the hot potato is mine."
"You can handle the heat." Maddox fiddled with her new engagement ring. The massive rock must've cost her fiancé a kidney. "Next, Sybil Parker. Her epic fail is the reason we're here."
Parker's position as insider threat monitor was protected. The ITM and her henchmen were watchdogs, blessed with unfettered access to mission details and the authority to surveil any computer system and phone line to prevent insider threats—to catch spies. The irony.
Complicating this shitshow, the director of national intelligence had hired the ITM three-pack, and only he could fire them, making the lot untouchable without irrefutable evidence.
"I'm up for the challenge," Reece said.
"Got a death wish?" Maddox snickered. "That praying mantis will eat you for a midday snack. It won't be easy to play Parker. She'll anticipate it."
Reece tugged down a ball cap that read I'm Your Huckleberry. "No worries. I got this. I'll approach her with serious concerns," he said, using air quotes, "about her nemesis."
"No love lost between her and Sanborn," Sean "Ares" Whitlock said. The guy had dark eyes, dark hair, and an even darker presence that'd make the average man wet himself. "That's catnip Parker won't be able to resist. Guess you're not an insult to our profession after all."
Reece grinned and flipped him off. "And I'll try to dig deeper into her minions."
Stand-up guy taking one for the team. Gideon gave him a two-finger salute.
"Maddox," Ares said, his voice full of grit and gravel, "you should take Doc."
No secret the man had a thing for their resident CDC scientist, Emily "Doc" Duvall, but she avoided Ares as if he had a communicable disease. Ares obviously didn't intend to let the hound dogs he worked with sniff around the one lady he wanted and couldn't have.
"Doc is dying to be BFFs." Maddox winced. "But it gives me the perfect in. Okay."
No one would deny Ares a favor. Going along was sure as heck easier than opposing him.
"At the top of the list after Parker," Maddox said, "is Willow Harper."
Gideon's pulse spiked, his insides doing a one-eighty just hearing her name.
"A sharp cryptologist. Talented programmer. Skilled hacker." Maddox rubbed her brow. "I don't get a malicious read from Harper, but she's a loner. A textbook red flag. And she made critical mistakes during the last op that can't be ignored. She was also the one who redesigned our firewalls." Knowing gazes were exchanged. "She could dig into our network without leaving a trace."
All true, but Gideon's intuition—or whatever he had relied on to stay alive in this brutal job for ten years—protested. Willow Harper was no mole. Or a murderer.
There was an awkwardness about her that he found genuine. Refreshing. Her modest charm hid a loneliness he recognized. But he kept his distance. She was refined and had a gift for creating elegant programs. He was rough around the edges and had a knack for terminating threats. They were different breeds.
"I can try reeling her in with my charm and repartee," Alistair said. "If a friendly approach doesn't work, I can always use a bit of pressure to crack her odd shell."
Gideon choked on the chewing gum slipping down his throat. What the—
"I should have a go at her," Ares said. "I'm the one who's been surveilling her."
A snowball's chance in hell either would succeed. Ares was a bull in a china shop, and his atomic intimidation factor would render her mute. Alistair's crass tongue and droll facade wouldn't scratch her shell. The team couldn't squander time on the speed bumps of their failures.
"Applying pressure is my specialty." Gideon's voice was low and cool. He was the only one in the group trained in interrogation. The cruel kind at CIA black sites. "I'll take Willow."
The room flatlined. Everyone's attention snapped to him, wary looks surfacing.
"Willow?" Ares chortled. Even his grim laugh could scare someone shitless.
Gideon could count on one hand the times he'd spoken to her beyond a passing salutation. On the rare occasions he had mentioned her, it'd been by surname. How he thought of her was a different story. Letting that slip was unlike him.
Gideon shrugged. "Getting on a first-name basis is logical. I'll need to get close." Willow had rolled off his tongue smoother and sweeter than soft-serve ice cream. Something about her inspired whimsical thoughts and deranged hope for a drop of goodness in his life.
Maddox's insightful green-eyed gaze pinned him. His best friend saw through people, picked up on the things others sought to hide, and she knew him better than anyone. He wanted to squirm under the dissection of her scalpel-sharp scrutiny but merely flexed his jaw.
"If Harper isn't the leak, she doesn't deserve you on her tail." Maddox shook her head. "I've seen how you look at her. I know how you'll handle this."
Really? He didn't. Arching a brow, he waited.
"The lover angle," she said. "It's the wrong play. We don't know enough about her—whether she's into girls or guys or no one at all. And if you're her type and she's not our traitor, heaven help her."
He knew what she was saying. One-night stands and no attachments suited him. No one got burned. No one got a chance to see the truth about him—not since his late wife, and she'd been terrified.
"Give me some credit. I'll feel her out and determine how to play it, but the reality is lovers fosters intimacy faster than other methods. Yields more reliable results too."
Not that he'd ever worked a honey trap before, and sleeping with Willow hadn't been on his agenda. Walking into the conference room, he hadn't even planned on getting within two feet of her, never mind taking her as a target. But after observing her the last three years—her unfaltering work ethic, how she interacted with others, avoided office politics—he had an advantage the others didn't. He knew Willow's character.
Maddox drew her dark curls into a ponytail, accentuating the striking features of her golden-brown face. "I have a hunch Harper is innocent. If she's cleared, she still has to work with you. The situation could get messy. Ugly. I don't like it."
Gideon shared her concern. There was something wholesome yet complex about Willow. He wanted to protect her, not hurt her. Out of their other choices for the job, he was the best one.
"We're at war," Castle said. "We were supposed to be impenetrable, but the enemy is embedded, has been fooling us for years. If this isn't resolved ASAP, heads are going to roll."
A mole inside the CIA or FBI would be bad, but this was worse. Their off-the-books unit operated beyond the black-and-white lines of other agencies and at times beyond the law. They were sanctioned for direct action on foreign and domestic soil with access to the most classified data. A traitor selling secrets meant getting burned in the field, being spoon-fed false intel, and ultimately threat of exposure. Nasty possibilities piled up fast. This was a political nightmare that could end careers, starting at the very top.
"We don't have the luxury of indulging a hunch," Alistair said. "Sometimes we do bad things for good reasons."
"This isn't really your forte, Gideon," Maddox said, pausing as if waiting for him to agree, but he held her gaze and his tongue. "Flirting and finesse," she finally added.
Gideon was good at many things and some of those began with the letter F, but only his best friend knew he couldn't flirt or finesse his way out of a paper bag.
To keep the others off Willow, however, he'd be willing to try.
"Are you kidding? If anyone can quickly get that analyst to lower her guard, whether it's inside or outside the bedroom"—Castle hiked a thumb at him—"it's our Golden Boy."
The nickname prickled Gideon's nerves, poking fun at his college days as a quarterback as well as fair looks that had always been more of a curse than a blessing.
The guys thought Gideon was an expert pickup artist based on his appearance. In truth, he was a magnet for flirtatious bombshells and let them pick him up instead. He was good at asking questions, not at having bullshit conversations.
"I'm capable of getting close and finding answers without…complications," Gideon said.
"Capable, maybe, but not without complications. I'll take her instead of handling Doc."
"Our leak divulged classified mission details, compromised you and nearly cost your life." Ares stabbed the air at Maddox. "Harper's at the top of the list of suspects, and we're worried about her feelings? Lives are on the line, national security is at risk, and the clock's ticking. We find the mole, no matter the cost."
An uncomfortable silence settled around the room.
"Gideon takes Harper," Ares said. "You'll keep Doc."
Maddox raised both palms. "Fine." She slid her hand in her pocket and dumped a pile of memory sticks in a clatter on the glass table.
Flash drives loaded with a cloning program. The small device plugged into the USB port of a personal computer and would copy the hard drive. Those were courtesy of Maddox's fiancé, who worked at a private security company that specialized in corporate intelligence gathering.
"Anything I should know about her?" Gideon asked Ares as he swiped a flash drive.
Everyone would assume anything not in the surveillance report that Gideon should've read by now, but snooping on Willow's personal life was a temptation he'd resisted.
"She wrote in a notebook two nights ago. Keeps it in her bedside table. I haven't had a chance to break in and look at it with that old bulldog on patrol. And she has insomnia."
Something they had in common.
"You don't need me for the rest." Gideon threw on his jacket, covering his holstered Maxim 9, and shoved through the door before bickering kicked up over the remaining targets.
The sooner he proved Willow's innocence, whittling down the list of suspects, the better.
Muted blue partitions, beige walls, and pale-gray carpet gave the interior offices a serene atmosphere. News chatter flowed from nine large-screen TVs lining the main wall of Intel. Gideon glimpsed a report on a tropical depression over the Bahamas as he skirted the periphery of the open layout, bypassing small talk with the others. Only Willow was on his radar.
He spotted her nestled in a remote corner, facing the wall. She was typing on her dual-monitor workstation, automatic-fire keystrokes. A sleek, chocolate-brown bun with never a hair out of place showcased her slender neck and sophisticated string of pearls. But the vulnerability of her position—her six exposed and earbuds in—grated on his operational wiring.
Worst of all, the angle at which she sat deprived him of seeing her face as he approached.
Whenever he set eyes on her, he smiled, even if he didn't show it on the outside.
He hesitated behind her, within arm's reach. Her long, unpainted fingernails clicked keys in a blur. Lines of source code materialized. Interrupting her would be like disturbing Picasso.
In the screen's reflection, her gaze darted up to his. She swiveled, giving him her profile, and yanked out an earbud. A lithe leg extended from her pencil skirt.
She wasn't a classic knockout, but her haunting beauty knocked him on his heels.
"Yes?" Her surprised look read pure professional. "Did you need something?"
Now to turn on the charm. Too bad he didn't have any. "Hey, I was wondering, would you maybe like to get a drink with me after work?"
"No, thank you."
Ouch. He blinked like a dumbstruck idiot. Willow had little reason to be interested in him. She was demure, brainy and most of all, she knew what he really was, but he hadn't expected such a rapid shootdown.
He stuffed his hands in his jeans pockets, regrouping. "I was impressed with your work on the last op, hacking the cell phone. You helped us find Maddox. Means a lot. Can I buy you dinner as thanks? Or a cup of coffee? I know a cozy café. Good music. Great espressos."
She stared at him with those enigmatic hazel eyes, the barest flush to her porcelain skin, looking sweet enough to eat. "No need to thank me. I was doing my job. That's why I get paid."
Damn, she intrigued him. The sensation was unfamiliar. But at this rate, he'd have better luck playing Russian roulette than finessing his way past her defenses.
CHAPTER 3
Gray Box Headquarters, Northern Virginia
Thursday, July 4, 6:21 p.m. EDT
Willow sat at her desk, stunned. Gideon Stone was talking to her and not about a mission.
Sometimes she overheard people call him pretty, but she didn't understand why. There was a brutality to everything about him. From his black ops call sign—Reaper—down to his ferocious good looks: a lean face, sharp angles, bold features, and a tumble of hair the color of sunshine glinting off ice. Even his eyes were a severe blue—the palest shade, so arresting she never dared look too long for fear of staring.
Not staring was a rule she'd learned not to break, since it made people uncomfortable.
The bridge of his once-broken nose was millimeters flatter than it should've been. A slight crook hinted at the violence in his life, but the flaw added character to his face.
Humanized him.
Whenever she ventured close to Gideon, caution drummed inside her. The kind smart people heeded, and she had a genius-level IQ. She was likely to say the wrong thing, while he never seemed to want to say anything to her at all.
"No drinks. No dinner. No coffee," he said, his brows drawing together in a look of concentration.
What was wrong with him? Nothing ever rattled his iceberg composure.
She was the one with social issues.
Perhaps she shouldn't have said no, but she didn't drink alcohol, didn't exceed four cups of coffee a day unless working overtime, and it was absurd to thank her for doing her job. Right?
Did he really want to have dinner with her? Why? She'd smiled at him once, after taking a class on how to make friends, and a scowl had darkened his face in return.
"What are you listening to?" He pointed to her earbuds.
She pulled the other one out, tossing them on her desk. "Nothing." The always-on TVs and chatter from her colleagues clogged her thoughts. The high-fidelity earplugs lowered the decibels of the environment to a natural sound—clean and clear—allowing her to focus.
Gideon traded his typical grimace for a feral sort of grin. At least, she hoped it was a grin. His mouth curved up, lifting his incredible cheekbones, but the rest of his face had a strained expression disturbingly similar to the one her dad got when constipated.
"What type of code are you working on?" He gestured with his chin at her computer.
"Something new." Eager to discuss anything that wouldn't trip her up, she turned, pointing at one monitor. Source code was safe.
Whenever she talked too long, it was evident the motherboard of her brain was wired differently. People called her odd, peculiar. Her sisters preferred the term dweeb.
"I call it the Pandora Program. It'll detect and flag any internal security vulnerabilities in our operations, so I can mitigate the possibility of us being compromised from the inside."
He stepped up behind her, resting a hand on the back of her chair. The unexpected heat from his body tickled her spine. He always looked too removed to touch, glacier-cold, but the warmth radiating from him now was undeniable.
Clenching her thighs, she was tempted to brush against his arm for the barest contact but scooted to the edge of her seat instead. "I'm about forty-six working hours from testing it."
"Wow. The program will be ready in a week?"
"Less. Three point two-eight days. I've been putting in extra hours." It still wasn't enough. They had a traitor in the unit, as everyone knew after the debacle with the dead guy. The program needed to be ready yesterday.
"You're amazing," Gideon said.
"It's just a program." Her computer alarm beeped. Six thirty already? "I have to go."
She silenced the chime, saved her work, and logged off, removing her ID badge from the card reader. As she slipped on her heels, she spun the miniature globe designed out of binary digits that sat on her desk—the last thing she always did in her routine.
If only the world were as simple as the two-symbol coding system.
Snagging her purse, she stood and turned around.
Gideon's expression went slack, his eyes growing wide. "What happened to your face?" He closed in, swallowing her comfort zone like a black hole.
She staggered back, bumping into her desk, and touched the cut on her cheek near her left ear. "It's just a nick. He threw a dish and the broken pieces went flying. It was an accident."
"Who?" Gideon reached for her cheek, and she sidestepped him. "Your boyfriend?"
Boyfriend? She'd only have one of those in her dreams. Unfortunately, she never dreamed.
"I-I'm going to be late." She scrambled into the aisle, avoiding him. "I have to go."
He strolled alongside her for some unfathomable reason. His strong physique and weightless stride—propelled by athletic grace—projected his lethal ability to handle anything.
"I'll walk you out to your car." A declaration, not a question.
Her stomach somersaulted. "What? Why?"
It took nine minutes to get from her desk to the parking lot, depending on the wait for the elevator. An extra two to her car since she parked on the far end. That meant for eleven minutes, she'd have to talk. With him. Concentrate on the rules to seem nice. She wasn't unfriendly, but things got lost in translation.
Her rib cage tightened, making it hard to breathe. "There's no need to walk me out."
"I'm leaving anyway. It's no trouble." Gideon peered down at her and the intense look in his piercing blue eyes sent butterflies dancing in her belly.
She stared at him, trying to recall why it was a bad idea, and tripped over her feet. Gah!
Tearing her gaze away, she focused on what was going on around her, determined to pull it together and not fall flat on her face.
Holding center stage in the middle of Intel as she passed around a platter of fudge was Janet Price, the director's assistant. She was a Rubenesque woman who had an effortless way of bringing people together over her homemade dishes.
Gideon stopped and joined the gaggle. Willow considered hurrying to the elevator, but she needed to work on being socially acceptable in the office. So she stayed, following etiquette about mingling for a minute or two to avoid coming across as antisocial.
Laughter floated in the air over the background noise of the news. Doc and Janet giggled, practically arm-in-arm and breathless over one of Daniel Cutter's Marine Force Recon stories.
On and on Daniel went. His stories always sounded the same, not at all funny to Willow. She never got their humor.
Voracious hands shoveled chocolate into eager mouths. Chatter flowed easy as a breeze.
Willow swallowed past the tightening in her throat. Sometimes she longed to be a sail riding that breeze but usually found herself a feather adrift in it. Social codes and cues she couldn't decipher layered their conversations. There was a wall between Willow and everyone else. She didn't know how to break it down and trying was overwhelming.
Gideon swiped a couple pieces of fudge, and a slow-burning smile spread across his face. An odd tingle gathered in Willow's chest, making her toes bunch in her shoes.
"Janet," Gideon said, "your fudge is the best."
Everyone else chimed in with a chorus of compliments. Willow's obligated two minutes of office mingling were up. This was the perfect moment to skedaddle to the elevator. Alone.
She pivoted and nearly bumped into Amanda Woodrow, the lead analyst.
"Willow," Amanda said, smiling. "I'm glad I caught you. I wanted to talk to you."
"Not now. I need to leave." Willow rolled her pearls between her fingers, hoping her honesty didn't sound rude. Amanda was a lovely supervisor, never giving her a hard time about special accommodations like the setup of her workstation. Willow didn't want to offend her.
"It'll just take a sec. You're doing a great job. I'm really impressed with the counterintelligence program you're developing."
As Amanda kept praising her, taking far longer than a second, Willow got a queasy ache in her stomach. She had to end this conversation. In a book she'd read, one technique was to change the subject with unexpected flattery followed by a direct farewell. But what to say? Her gaze roamed over Amanda's desk, past colorful crayon drawings and to the photo of her five-year-old son, finally with a full head of hair since his leukemia had gone into remission.
"I like your son's curls," Willow said, cutting off Amanda. "They're really pretty."
"Uh." Amanda's brow furrowed. "Thank you."
"See you tomorrow."
Before Willow took ten steps, Gideon stalked off from his friends, waving goodbye. He was at her side again, stirring unease in her and, at the same time, a shocking sense of comfort.
What in The Twilight Zone was happening?
Gideon popped the chocolate in his mouth, moaning mmmm, an intense look on his face, fingers curling as he savored it. Oh, she'd love to melt in his mouth like that. Mmmm, indeed.
But even if she managed to get through a conversation without babbling or blowing it by being herself, she'd heard through office gossip about the way he picked up women at Rocky's Bar. For one night only. Reminded her of a Broadway musical song her mom had loved.
"One night only," she sang under her breath, "come on, baby."
"What'd you say?" Gideon licked the remnants of chocolate from his fingers.
"Oh, nothing." Her cheeks burned. Shut. Up.
"Why didn't you take any fudge? Don't like chocolate?"
"I love chocolate, but I don't eat homemade stuff other people bring in."
"Why not?"
"I don't know if their kitchen is clean, if they have cats or wash their hands before cooking. Amanda told me her son, Jackson, sneezed in cake batter once, and she still baked it."
Willow's skin crawled with the heebie-jeebies.
"Don't you have a dog?"
"Cats and dogs are different. Cats climb all over everything. But no, I don't have a dog."
Gideon nodded with another constipated expression. She bit her lip, quickening her step.
In the central hall, they passed Director Sanborn talking to two forensic accountants who'd been ordered to report here even though it was a holiday. The chief wanted to follow the money to find the mole by auditing everyone. The pressure on him was immense. Surely, the director of national intelligence and the president, the only two people Sanborn answered to, were looking at this situation under a microscope.
The chief was a good man and always looked out for her. She didn't want to let him down. Hopefully, her new program would help catch the traitor.
Gideon tapped the button for the elevator and stood behind her, where she'd have to look over her shoulder to see him. Glancing at the carpet, she slipped her purse strap across her body and peeked back to glimpse his boots. He had big feet to match the rest of him.
"Sorry I held you up at your desk." His warm breath brushed the nape of her neck, and her skin tingled.
"It's okay." She fought the dangerous impulse to look back.
"Are you hurrying off to an appointment?"
"Sort of." After the last around-the-clock mission, she'd made a promise to be home for dinner every night this week and make fresh-cooked meals.
The ten-inch reinforced-steel elevator doors opened. She stepped inside with a shaky exhale and slunk to the far corner, needing a little distance between herself and him.
Gideon strode into the car. The heavy doors slid shut with a soft thud. He leaned against the side of the elevator and crossed his arms. Light danced off his hair, forming a halo, but his hard body and smooth swagger spelled unabashed sinner rather than saint.
His gaze homed in on hers. A shiver chased through her down to her thighs.
"You never told me what happened to your face," he said.
"Yes, I did." Her voice was the barest thread of sound.
"You neglected to mention who's responsible."
"It's none of your business."
He pressed his lips together and lowered his head for a second. "You're right. I don't mean to pry. I'm concerned, that's all." He pushed off the wall and moved toward her. The stark power of his impossible-to-ignore masculinity drove her feet backward.
"There's nothing to be concerned about," she said.
"Then what happened? A guy threw something at you?"
"Not at me." Her nerves drummed. "It's personal. I don't discuss my private life with coworkers." The steel wall at her spine stopped her retreat. "And we're not friends."
He halted shy of breaching her personal space, a good foot between them, and stared down at her for so long with his brows scrunched, she wondered what he'd say next, if anything.
Then he gave her a sexy, lopsided grin.
A zing speared her belly. She clutched her purse against her stomach to steady herself.
"You don't have many friends here, do you?" His tone was soft as velvet.
"No. Not many." Zero friends, at work or otherwise. Her dad didn't count.
"Sounds lonely. Might be nice to let someone get to know you, spend time with you."
His warm smile spread, lighting up his face, thawing his icy eyes. Her mouth went dry, and she licked her lips. If he'd been within tongue's reach, she would've licked him.
"I'd like to be that someone."
Her mind pinwheeled. "Huh?" She'd heard him, but he might as well have spoken Greek.
His perfect smile dimmed. "I'm saying that I'd like for us to be friends."
She managed a swallow, loud enough to punctuate the thickening tension.
Gideon's gaze fell to where she was clutching her purse like a lifeline and back up to her face. "Do I scare you?"
"Sometimes." Big. Fat. Lie. He scared the heck out of her all the time.
She'd involuntarily memorized his personnel file. Information had a way of wallpapering itself to her mind. Age: thirty-two. Height: six-three. Weight: two-ten. Trained by the CIA. Sole Gray Box helicopter pilot. The specifics of all his assignments. She'd even hacked into the sealed parts of his record and devoured every nugget that'd been redacted. Savage details, extreme things he'd done out of duty and in self-defense. How he'd killed with his bare hands and once ripped a man's carotid out with his teeth.
She was as frightened by him as she was attracted to him. What did that say about her?
He backed away at her admission.
Frowning, he tugged at his shirt collar as if it'd gotten too tight and raked back his unruly forelock. She wanted to erase the uncharacteristic red dots of color surfacing on his cheeks.
"You don't need to be afraid of me." That was the first time she'd heard his voice sound so low and shaky. "I'd never hurt you, Willow."
Another hard swallow. He'd said her first name. She didn't think he knew it. "I didn't mean it like that. I know you wouldn't hurt me."
"Is it okay to walk you to your car? I can hang back in the lobby if it's not."
Who wouldn't want a hot guy walking them to their car? It just didn't make an iota of sense why he wanted to. "It's okay."
The elevator opened onto the same floor. They hadn't moved. She hadn't pressed the button for the lobby and neither had Gideon. She was going to be late.
Castle, a hardnosed operative built like a howitzer, entered and hit the button for the lobby. He jerked his chin up, and Gideon did likewise.
The elevator cage crowded in, and she wanted to run off. Gripping her purse strap, she watched the floor numbers illuminate as they ascended from the secure sixth sublevel. She'd rather look at Gideon but couldn't pry her gaze from the elevator's display until the doors opened. It was one of many things she couldn't explain to others about her spectrum disorder.
The elevator dinged and the doors slid open. Castle strode out first. Gideon stepped off at her side. Her kitten heels clicked across the smooth sea of concrete polished to a mirror finish. The sharp sound echoed in the austere, high-ceilinged lobby.
Castle swiped his ID card along one of the electronic turnstiles that sandwiched the metal detector and strolled outside. Gideon waved to the armed plainclothes guards seated behind the ivory marble desk, addressing both by their first names.
Maybe it meant nothing that he knew hers as well. Something inside her deflated.
A sign embossed with Helios Importing & Exporting in elegant gold script hung on the wall. The business front provided a plausible explanation for the specialized vehicles on the compound and the helicopter in the warehouse behind the main building and a credible cover story to family members for operatives traveling at a moment's notice.
She swiped her ID card. The plexiglass flaps of the turnstile retracted, and she walked through. Gideon hurried ahead and pushed the door open for her, standing on the threshold. She brushed the steel frame on the way out to avoid physical contact that might be too personal at work—yet another rule.
The slap of broiling heat and unforgiving humidity had her blouse sticking to her dampening skin before they reached the tree-shaded parking lot.
"Where are you headed for your appointment?" he asked.
"Wolf Trap."
"Where's home?"
"Wolf Trap."
She rushed to her car. Her pulse had a wild, skittering beat. He asked a lot of questions—twenty since he'd come to her desk. It was kind of nice. Answering questions was easier than racking her brain for something interesting to say. But his tone on the elevator had delved deeper toward want to take your clothes off than want to grab a latte, if she hadn't misread things—as she often did. Now he stayed two feet away as if he were the one afraid—to get too close to her.
Maybe she shouldn't have admitted that he scared her, but she wasn't worried about her physical safety with him. She probably messed up the entire conversation, acted the wrong way, said the wrong thing. As usual. What if he never talked to her again?
Regret burned her face. She pressed a palm to her forehead. "Tomorrow, if you need me to do research for you, I don't mind."
He nodded, his expression unreadable, those blue eyes deadly serious. "Sure."
"No need to be my friend. It's my job." Idiot. Such a poor choice of words, although true. It might be really nice to have him for a friend. She unlocked her car door. "I mean, I'm happy to help you."
"Everyone needs an ally, Willow."
Ally? What a strange way of putting it.
She hopped into her older yellow VW bug and brought the engine to life with a sputtering rumble. She cranked the air-conditioning and fastened her seat belt over her purse strap.
With her hands at the ten and two o'clock positions, she pulled off. She glimpsed Gideon in the rearview mirror, watching her drive out of the lot. He pivoted as if to step away but then lowered his head. Staring at the ground, he knelt and touched the asphalt.
She turned onto the single lane dotted with twelve-inch diameter silver disks. Headed to the front gate, she noted the sign that warned against exceeding thirty-five miles per hour. Higher speeds would activate the retractable pneumatic bollards—electrohydraulic stainless-steel pillars—that'd pop up from the ground. One of many security features of their lockdown protocol, also intended to prevent hostile intrusion.
Huge shade trees lined the road up to the six-foot rebar-reinforced concrete barriers that edged the first few hundred yards of the entrance. The automatic armored gate slid open.
The traffic light changed from green to yellow. She punched the gas, zipping by the small manned gatehouse, and cleared the light as she sped down the access road to hit the highway.
The George Washington Parkway ran along the Potomac River northwest to Langley, where it bled into I-495. Blowing past the fifty-miles-per-hour sign on the GWP, she eased off the gas. A slight incline slowed the car to sixty. She merged onto the two-lane highway. With the holiday, traffic would either flow smoothly or cramp in a blink. Hoping for the former, she switched on cruise control for fuel efficiency. Every nickel saved added up.
Drawing in a breath, she prepped for sensory triggers. She had difficulty processing certain sounds. Sirens overloaded her synapses, and the unbearable noise of metal on metal was crippling. Growing up, if an emergency services vehicle passed with sirens blaring, lights flashing, her sensory meltdowns in front of other kids had infuriated her sisters.
Her father never wanted her to drive, but she had no choice if she wanted to work at the NSA. In time, her excellent driving record had lessened his qualms.
The parkway merged into I-495, looping the urban fringes of Virginia and Maryland, encircling DC. The southbound strip of highway construction wasn't hampering her commute, but she hated the claustrophobic effect of the concrete barricades funneling four streams of traffic into three and blocking the shoulder. Barring any jams, she wouldn't be too late.
Her car zipped up on a white minivan. She sighed, glancing at the adjacent lane to see if she could maneuver over. No such luck. She tapped the brake, but her car didn't slow. The cruise control should've deactivated, but the light stayed on and the speedometer didn't budge as her car devoured the pavement, getting closer to the van. This can't be happening. She'd taken the car for routine service last month, and everything had been fine this morning.
She jabbed the button and pumped the brake again. The ABS light blinked on. The distance to the minivan closed at a staggering rate. She stomped her foot, and something in the brake assembly shifted this time, the spongy response giving way to no resistance.
The brakes are gone. Her heart pounded in a dizzying rush, and fear overrode disbelief.
A glimmer of light bounced inside the van. Cartoons played on two flip-down screens. Kids were inside, and she was rushing toward them with no brakes and nowhere to pull over.
Panic buzzed in her skull. What was she going to do?
An opening appeared. She darted behind a truck, despite the position drawing her further from the exit lane. Blocked on all sides, the speedometer snagged on sixty, and her options dwindled to nil. Her car barreled toward the back of the eighteen-wheeler. Horror flooded her.
She jammed down on the brake, the pedal to the floor, and prayed for a miracle. Honking, she signaled to change lanes, first trying to the left, then right, but no one let her in on either side.
The distance between her and the back of the truck's high steel wall shrank. Two hundred feet dropped to a hundred. Eighty. Forty. Blood roared in her ears. Her stomach knotted.
If no one would let her change lanes, she'd have to force her way in.
A hairsbreadth from impact, she laid on the horn and swerved into the HOV lane.